Song Jingle Bell | Hommie Dilliwala Ft. Yo Yo Honey Singh sang by Hommie Dilliwala Feat. Yo-Yo Honey Singh   lyrics were written by Hommie Dilliwala & Yo Yo Honey Singh music given by Yo Yo Honey Singh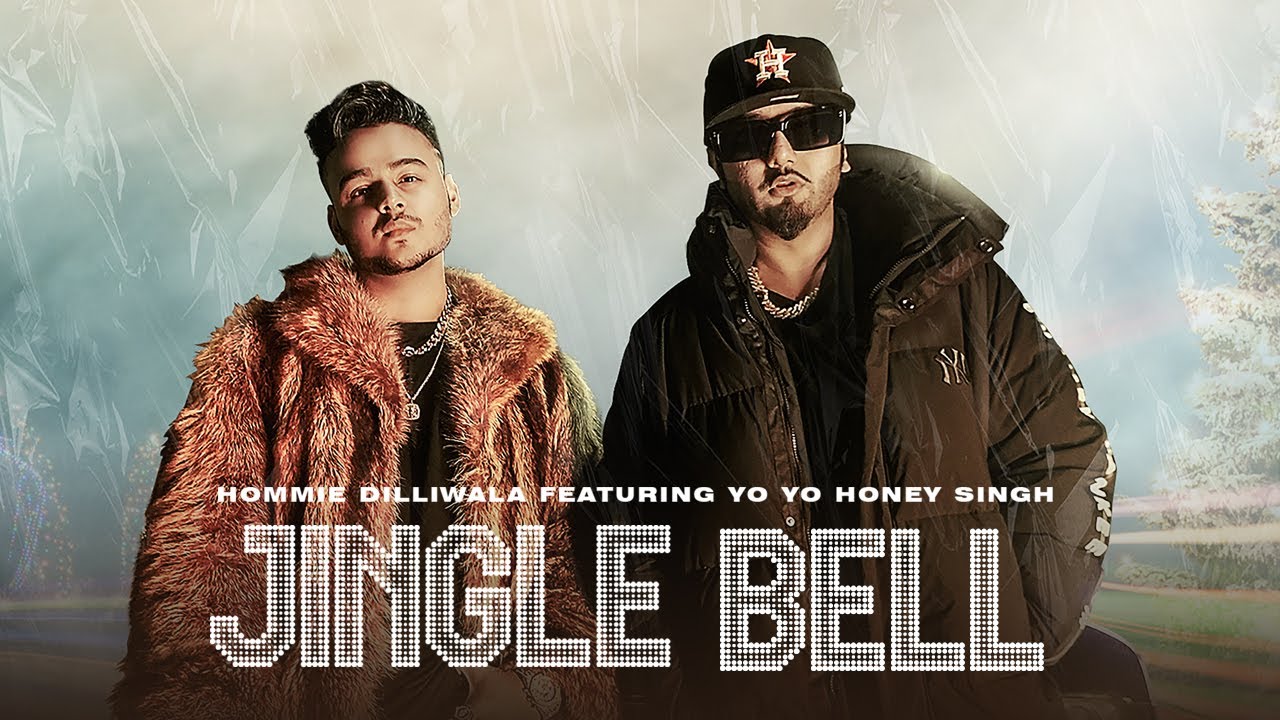 SONG DETAILS
| | |
| --- | --- |
| Song Name | Jingle Bell | Hommie Dilliwala Ft. Yo Yo Honey Singh (Official Video) |
| Singer(s) | Hommie Dilliwala Feat. Yo-Yo Honey Singh |
| Lyricist(s) | Hommie Dilliwala & Yo Yo Honey Singh |
| Music(s) | Yo-Yo Honey Singh |
Jingle Bell | Hommie Dilliwala Ft. Yo Yo Honey Singh | Hommie Dilliwala Feat. Yo-Yo Honey Singh Lyrics
LYRICS IN ENGLISH
Money fame, money fame
Dirty money fame
Spend in millions everyday
But I still the same
Money fame, money fame
Dirty money fame
Spend in millions everyday
But I still the same
Baby I am your Santa
Why call a gangsta
Main to nahi peeta
Bol ke pila di Fanta
Mujhe pyaar kare dil se
Hindustan ki janta
Apan ko ab rabb se
Aur kuchh nahi mangta
Ghanti baji
Jingle jingle jingle
Jingle jingle jingle
Bas aaj ka
Din girl din girl din girl
Din girl din girl din girl
Chal karein thode
Sin girl sin girl sin girl
Sin girl sin girl sin girl
Kyon ki tu hai
Single single single
Single single single
Hommie Hommie Hommie
Khao piyo aish karo mitron
Hash karo aish karo hash karo mitron
Ek zindagi hai sab cash karo mitron
Jo bhide uski dash ki dash karo mitron
Flash karo lights on me
Saari eye sights on me
Aaja tujhe leke chalun
Rolly mein ghummi ghummi
Ghanti baji
Jingle jingle jingle
Jingle jingle jingle
Bas aaj ka
Din girl din girl din girl
Din girl din girl din girl
Chal karein thode
Sin girl sin girl sin girl
Sin girl sin girl sin girl
Kyon ki tu hai
Single single single
Single single single
Kehnde rap roop jeha karda ae
Munda patua pattan nu firda ae
Kehnde rap roop jeha karda ae
Munda patua pattan nu
Put your drinks in the air
Kyon ki karan wah jive Ghalib da sher
Teri saheli ghoore coz I'm a millionaire
Ranna saari jandi ae karda ni care
Jatt karda ni care
Kathe ho gaye yaar beli
Glass vich paayi daily
UK ton aayi sahelis
Aunty naal laayi police
Police police police police bhago
Yo Yo in the club sab jaago
Police police police police bhago
Yo Yo in the club sab jaago
Ghanti baji
Jingle jingle jingle
Jingle jingle jingle
Bas aaj ka
Din girl din girl din girl
Din girl din girl din girl
Chal karein thode
Sin girl sin girl sin girl
Sin girl sin girl sin girl
Kyon ki tu hai
Single single single
Single single single
3 4 5 6 mujhe chaahiye tera saath
Saare ghalat kaamon mein mere donon hi hath
Aunty police bula ke naache police ke saath
Aunty police bula ke naache police ke saath
Money fame money fame
Dirty money fame
Spend in million everyday
But I still the same
Hommie Dilli wala!
Yo Yo Honey Singh!
Money fame money fame
Dirty money fame
Spend in million everyday
But I still the same
Baby I am your Santa
RELATED SONGS:
MODERN RANJHA LYRICS IN ENGLISH
YouTube Video
IMPORTANT NOTES"
If you want to listen this song online than click here.
If you want to try with our best headphones than click here.