Song Teri Meri | Mickey Singh | TreehouseVHT | Latest Punjabi Songs 2021 (Part 2 of 4)  sung by Mickey Singh  lyrics written by Mickey Singh, Simar Panag music given by  Mickey Singh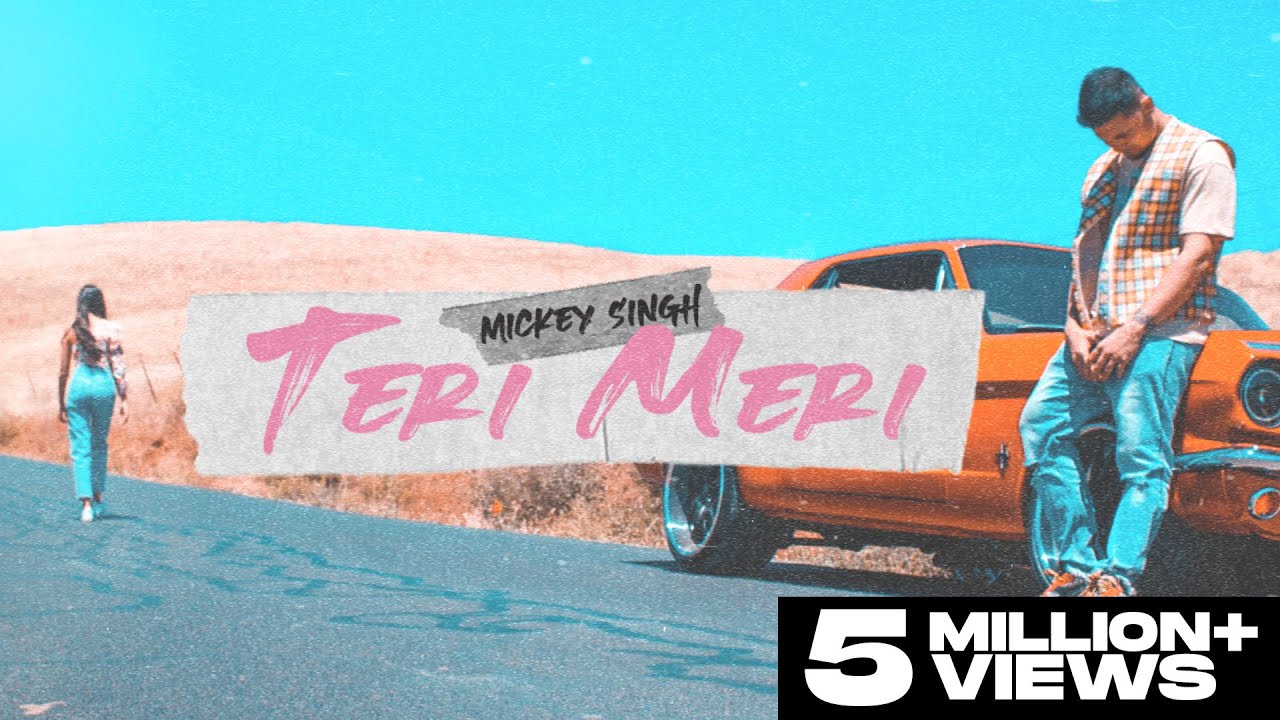 SONG DETAILS
| | |
| --- | --- |
| Song Name | Teri Meri |Mickey Singh | TreehouseVHT | Latest Punjabi Songs 2021 (Part 2 of 4) |
| Singer(s) | Mickey Singh |
| Lyricist(s) | Mickey Singh, Simar Panag |
| Music(s) | Mickey Singh |
Teri Meri | Mickey Singh | TreehouseVHT | Latest Punjabi Songs 2021 (Part 2 of 4) | MicKey Singh Lyrics
LYRICS IN ENGLISH
Teri meri yaari lagiya rog soniye
Enna pyar jatanvan aaj na rok soniye
Aaj bhul ja saare gum tu
Aundiyan ne gallan mere mann chon
Jehdiyan hoiyan sade naal buraiyan
Sajna ve mainu raas na aaiyan
Tere bina dil ki samjhavan
Das ni main khud nu tera ki bulavan
Hun lagda na dil mera door reh ke
Kinjh dassa dil wali gal nu tainu kehke
Zindagi nu si main kattna tere naal ni
Kade ronde kade hasde sade haal ni
Mainu dede ni tu time kathe kateya si jehda
Raatan lambiya ne hoiyan sada hunda ni savera
Girl I care for you
You know that I'm there for you
Let's just stick together
And find us two!!!
Teri meri yaari lagiya rog soniye
Enna pyar jatanvan aaj na rok soniye
Aaj bhul ja saare gum tu
Aundiyan ne gallan mere mann chon
Jehdiyan hoiyan sade naal buraiyan
Sajna ve mainu raas na aaiyan
Tere bina dil ki samjhavan
Das ni main khud nu tera ki bulavan
Hun lagda na dil mera door reh ke
Kinjh dassa dil wali gal nu tainu kehke
RELATED SONGS:
YouTube Video
IMPORTANT NOTES"
If you want to listen this song online than click here.
If you want to try with our best headphones than click here.